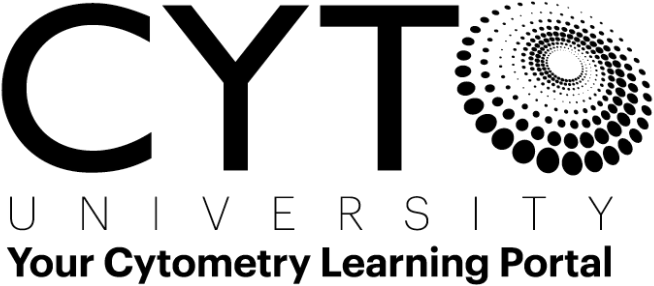 CYTO Virtual Interactive 2021 Oral Presentation - Detection of del(17p) in Chronic Lymphocytic Leukaemia by Imaging Flow Cytometry
Register

Visitor - $25
Bronze - $20
Silver - Free!
Gold - Free!
Platinum - Free!
Community Administrator - Free!
ISAC Staff - Free!
Overview
Aims: "Immuno-flowFISH" uses imaging flow cytometry to detect chromosomal abnormalities by fluorescence in situ hybridisation (FISH) analysis in immunophenotyped cells. We aimed to determine whether del(17p), the clinically most significant chromosomal alteration in chronic lymphocytic leukaemia (CLL), could be detected at levels lower than traditional techniques by immuno-flowFISH.
Methods: EDTA anticoagulated blood from 5 normals and 25 patients with CLL, at diagnosis or on therapy, were studied. After red cell lysis, cells were incubated with CD3-BV605, CD5-AF647 and CD19-BV480 fluorochrome-conjugated antibodies. Following fixation, cell membranes were permeabilised and double-stranded DNA denatured (78oC for 5 mins). FISH probes to the centromere of chromosome 17 (CEP17, Spectrum Green) and 17p12 locus (Orange Red) were added and hybridised for 24 hours at 37oC. Nuclei were stained with SYTOX AADvanced and 20,000 - 200,000 cells acquired on the AMNIS ImageStreamX MkII. The IDEAS software was used to assess the number and percent CD19/CD5-positive CLL cells and FISH signals. A FISH "spot" count ratio was calculated for the normal samples (B [CD19]:T [CD3] ratio) and for CLL (CLL [CD19/CD5 positive cells]:T [CD3] ratio). Results were compared with traditional slide-based FISH (assessing 200 nuclei).
Results: The number of CD19/CD5-positive CLL cells ranged from 4,180 – 155,463 (20.14-97.31% of all cells). For the CLL samples, the CLL:T ratio for CEP17 was 0.98-1.06, and, for 17p, from 0.61-1.00. The CLL:T ratio of <1 was due to 10/25 CLL cases having ratios of 0.6-0.95. Review of the digital imagery of these 10 cases showed all had only one 17p12 signal, but two for CEP17 in the CLL cells, indicating del(17p); the T-cells had two FISH signals for both 17p12 and CEP17. The percent of CLL cells with del(17p) ranged from 2-35%, equating to 0.4-22% of all cells (or 270-35,441 cells). In 7 of the 10 CLL samples, the percent of all cells with del(17p) was below the traditional FISH-on-a-slide cut-off (minimum 7% nuclei with one 17p signal). In 8 of the 10 cases, slide FISH had identified del(17p) at diagnosis (≥7% positive nuclei). In normal blood the B:T spot ratio was 0.98-1.06 for CEP17 and 0.95-1.00 for 17p12 with all cells having dual FISH "spot" signals for both probes.
Conclusion: Immuno-flowFISH could detect del(17p) in immunophenotyped CLL cells using imaging flow cytometry to a lowest level of 0.4% of all cells. The CLL:T FISH spot ratio of <1 was a useful screening test, with confirmation of the deletion of 17p on review of the digital images. Immuno-flowFISH analyses 3-log more cells than traditional FISH and assesses CLL cells specifically based on phenotype. Its greater sensitivity than FISH-on-a-slide for detecting del(17p) is highly significant and could influence treatment decisions. Immuno-flowFISH can detect del(17p) in CLL, even when in small sub-clones, both at diagnosis and following treatment.
Speaker
Jason Stanley
PhD Candidate
Translational Cancer Pathology Laboratory
School of Biomedical Sciences
The University of Western Australia
Jason Stanley is a PhD Candidate at the University of Western Australia. His work focuses on detection of cytogenetic aberrations in blood cancers using imaging flow cytometry with the award winning "Immuno-flowFISH" method.
Key:

Complete

Next

Failed

Available

Locked
11 Questions
CMLE Evaluation Form
1.00 CMLE credit | Certificate available
1.00 CMLE credit | Certificate available