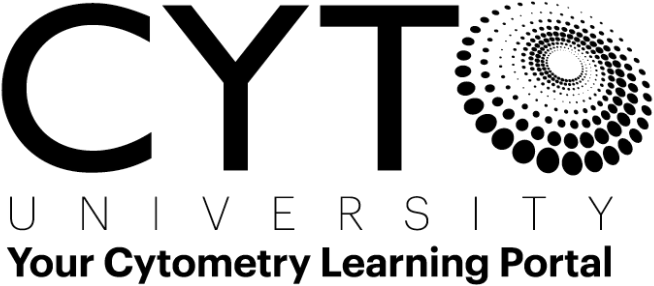 CYTO Virtual Interactive 2021 Oral Presentation - Testing for the Presence of Innately Tamoxifen Resistant Breast Cancer Cells Using FACS
Register

Visitor - $25
Bronze - $20
Silver - Free!
Gold - Free!
Platinum - Free!
Community Administrator - Free!
ISAC Staff - Free!
Overview
In cases of estrogen receptor positive (ER+) breast cancer, tamoxifen in its active form (4-hydroxytamoxifen) has been used for decades as a long-term adjuvant treatment to inhibit tumor growth. Though tamoxifen treatment often provides good results, a large portion of patients develop resistance to the drug over time and knowledge concerning biochemical pathways surrounding this resistance is still inadequate. Given breast cancer is the second leading cause of cancer deaths in US women, gaining a better understanding of the mechanisms behind tamoxifen resistance and its development could greatly impact breast cancer screening and treatment methods. We propose that one mechanism of tamoxifen resistance is the presence of rare, innately resistant cells within a tumor. In previous work, we have confirmed that tamoxifen resistant cells have lower surface expression of insulin-like growth factor 1 receptor (IGF-1R) and shown elevated expression of integrin β1 receptor compared to sensitive cells. This was done using primary conjugated antibody labels, spiking an MCF-7 cell culture with a tamoxifen-resistant MCF-7 cells, and measuring the live cell mixture on a Cytek® NL-1000 flow cytometer. Since the resistant and non-resistant populations were easily identifiable by IGF-1R and integrin β1 labels, the flow cytometry data is being translated to a fluorescence activated cell sorting (FACS) protocol. The cell sorter used is a BD FACSVantage™ retrofitted with a Coherent® OBIS™ 488nm 50mW laser. In preparation for sorting, laser and fluorescence pathway alignments were performed and various sort settings were optimized using both fluorescent microspheres and cells. Data is captured using BD CellQuest™ and analyzed using FCS Express® 7 software and sorting will be initially validated by sorting a mixture of resistant and non-resistant cells. Finally, sorting will be performed using only normal, non-resistant cells and any cells that are sorted as resistant cells will be collected and validated with flow cytometry and epifluorescence microscope imaging. If innately resistant cells are found within the non-resistant population, they can be isolated and studied for insights on tamoxifen resistance. Additional future work will be to perform these same steps on other breast cancer cell lines.
Speaker
Aric Britton
Graduate Student
New Mexico State University
Aric is currently a 2nd year master's student in the department of chemical & materials engineering at New Mexico State University intending to graduate July 2021. His research has focused on the characterization of tamoxifen resistant breast cancer cells as well as flow cytometer instrumentation and optimization. In a recently published paper he has helped to identify the integrin β1 receptor as a biomarker of tamoxifen resistance and is seeking to test the hypothesis that innately tamoxifen resistant cells are present in normal tamoxifen sensitive tumors, causing patients to develop resistance to the drug over time
Key:

Complete

Next

Failed

Available

Locked
CYTO Virtual 2021 Plenary
Recorded 06/01/2021
11 Questions
CMLE Evaluation Form
1.00 CMLE credit | Certificate available
1.00 CMLE credit | Certificate available