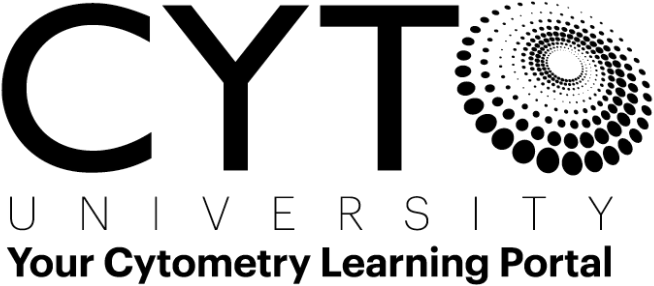 CYTO Virtual Interactive 2021 Plenary - Cytometry in Antimicrobial Resistance
Register

Visitor - $40
Bronze - $32
Silver - $28
Gold - Free!
Platinum - Free!
Community Administrator - Free!
ISAC Staff - Free!
Overview
Antimicrobial resistance occurs when pathogens change over time to no longer respond to medicines, making them much harder to treat and fueling the spread of disease. The alarming spread of muti- and pan-resistant bacterial "superbugs," coupled with antibiotic shortages affecting countries at all stages of development and the paucity of the antimicrobial clinical pipeline have created a global emergency requiring innovative thinking to resolve. Quantitative cell sciences can provide improvements in the sensitivity and rapidity of clinical detection of antimicrobial resistance, help map and even predict of resistance patterns, and inform the development of robust and targeted antimicrobial approaches to meet this global challenge.
Speakers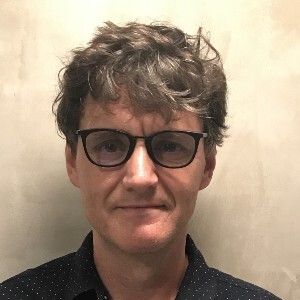 Paul Hutchinson, PhD
Head of Flow Cytometry Laboratory, Immunology Programme
National University of Singapore

Paul Hutchinson started in flow cytometry in 1983 at the Ruby Lynch Cell Sorter Lab, Peter MacCallum Cancer Institute in Melbourne. In 1986, they joined the Department of Nephrology in Prince Henry's Hospital to operate their cell sorter. During my time here I completed a Master of Science degree (Monash University) on macrophage function. In 1992, he joined the Clinical Immunology department at Monash Medical Centre and was in charge of the core flow cytometry facility which was used for both clinical tests and research. He concurrently completed my PhD (Monash University) on the use of flow cytometry to quantify immune function in kidney transplant recipients. After working 24 years in Melbourne, in February 2008 Dr. Hutchinson was appointed as the head of the Unidade de Citometria de Fluxo at the Instituo de Medicina Molecular in Lisbon, Portugal. This flow cytometry lab serviced more than 150 researchers, and had a cell sorter, and three analyzers. Since July 2009, he has been in charge of the core flow cytometry facility at the Life Sciences Institute of the National University of Singapore which has 4 analyzers and 3 cell sorters. Dr. Hutchinson is currently a member of the ISAC Live Education Task Force and has organized and participated in flow cytometry workshops in Singapore, Indonesia, India, Malaysia, and Vietnam since 2017. Besides running my SRF, he also pursues research interests in using flow cytometry to develop diagnostic tests for tuberculosis and investigating new technologies for making single cell measurements.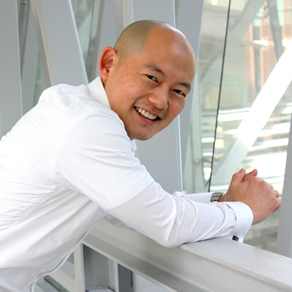 Swaine Chen, MD, PhD
Group Leader
Infectious Diseases
Associate Professor of Medicine
Genome Institute of Singapore,
National University of Singapore

Dr. Swaine Chen is an associate professor of medicine at the National University of Singapore and a Group Leader at the Genome Institute of Singapore. He received an AB in Chemistry and Mathematics from Harvard University in 1996 and an MD/PhD in developmental biology from Stanford University in 2004. His work combines his training in medicine, biology, chemistry, and mathematics to understand how and why bacteria are able to cause infections in humans. He specializes in the bacterial genetics (particularly in wild type clinical isolates), genomics, and animal models of infection, which together are used to understand pathogenesis and antibiotic resistance and devise new strategies to solve these problems.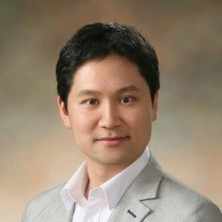 Sunghoon Kwon, PhD
Professor
Department of Electrical Engineering
Seoul National University
CEO, QuantaMatrix Corp
Dr. Sunghoon Kwon is a professor of electrical engineering/medicine at the Seoul National University in Korea, leading biophotonics and nanoengineering laboratory. He received an BS in elecrical engineering and MS in medical engineering from Seoul National University in 1998 and 2000. He received PhD in bioengineering from University of California at Berkeley in 2004. He is also founder and CEO of QuantaMatrix providing life-saving diagnostic device in the field of clinical microbiology. His work combines his training in medicine, biology, engineering to invent innovative technologies helping life scientists since he believes important scientific discovery and medical innovation starts with development of innovative tools. His research area includes rapid antibiogram, DNA synthesis, single cell multiomics, and next generation immune imaging.
Key:

Complete

Next

Failed

Available

Locked
11 Questions
CMLE Evaluation Form
1.00 CMLE credit | Certificate available
1.00 CMLE credit | Certificate available