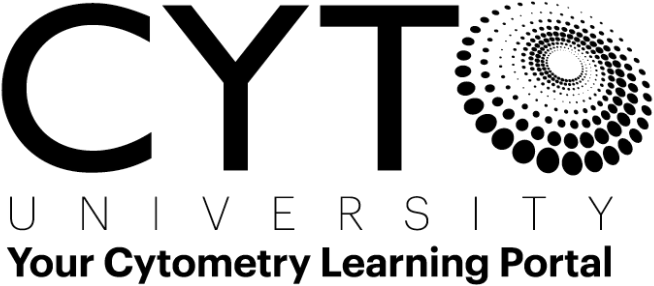 CYTO Virtual Interactive 2021 Plenary - Cytometry in Tropical Diseases
Register

Visitor - $40
Bronze - $32
Silver - $28
Gold - Free!
Platinum - Free!
Community Administrator - Free!
ISAC Staff - Free!
Overview
The scope of this session is to illustrate the relevance of flow cytometry in trying to understand the biology and interactions of parasites, bacteria, and viruses responsible for tropical diseases including the immunopathogenesis developed by the host and how flow cytometry contributes to bettering our understanding of the immune response in neglected-tropical diseases and to improving treatments.
During the first part of the session, Julie Nelson from the Center for Tropical and Emerging Global Diseases (USA) will show how flow cytometry is used to develop research tools to study the metabolic and biochemical functions of parasites in their interaction with host cells, as well as the immune response to infection and to discover new drugs, assess drug efficacy, and drug resistance. Ms. Nelson will use publications from their faculty to highlight the multi-functionality of flow analysis, sorting, and imaging to "pursue cutting edge research on tropical and emerging global disease, train students in this field, and effectively tackle global diseases of poverty" (from their mission statement https://ctegd.uga.edu/about/who-we-are/).
Dr. Alvaro Luiz Bertho, Fundação Oswaldo Cruz – FioCruz (Brazil), will show some flow cytometry applications in the study of immunopathogenesis of neglected-tropical diseases, such as Cutaneous Leishmaniasis, Malaria, and Schistosomiasis. Dr. Bertho will illustrate some of the different approaches that they regularly use such as immunological responses, apoptosis, cell cytotoxicity, and cellular exhaustion, as well as the contributions of Extracellular Vesicles in the immune response of infected patients.
Speakers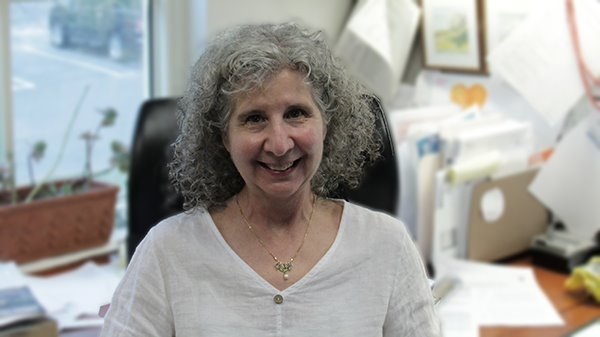 Julie Nelson, MS
Laboratory Manager
Center for Tropical and Emerging Global Diseases
Julie graduated from the University of Georgia with a M.S. degree in 1989. Her thesis work was on the effects of cytokines on macrophage trypanocidal activity in Trypanosoma cruzi infections. She worked as a flow core manager from 1989 to 1992 and then left to explore other fields of science from the heat shock proteins in sea anemones to drosophila genetics. n 2001, she came back to flow as the laboratory manager for the Center for Tropical and Emerging Global Diseases. She is currently involved in research in the fields of parasitology, stem cell biology, carbon cycling in marine algae, cancer biology, influenza and COVID-19 among others.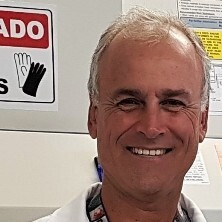 Alvaro Luiz, PhD
Director of Flow Cytometry Core Facility
Lab of Immunoparasitology and Flow Cytometry Core Facility
Oswaldo Cruz Institute
Alvaro Luiz Bertho dos Santos (cited as Alvaro Luiz Bertho; Bertho, A.L.) has a Bachelor's Degree in Biomedicine from the Federal University of the State of Rio de Janeiro (UNI-RIO) (1984), a Master's Degree in Science from the Oswaldo Cruz Institute, FIOCRUZ, RJ (1982) and a Doctorate in Sciences by the Oswaldo Cruz Institute, FIOCRUZ, RJ (1999). He is a Researcher in Public Health (1989-current) and Substitute Head (2006-current) at the Laboratory of Immunoparasitology, IOC / FIOCRUZ; Coordinator of the Flow Cytometry Technological Core Facility at IOC / FIOCRUZ (1989-current), being the pioneer in flow cytometry in Brazil (since 1988). He is a professor and coordinator of disciplines in the Postgraduate Program in Parasitic Biology at IOC / FIOCRUZ. Coordinator of the Vacation Course for graduation at IOC / FIOCRUZ (Flow Cytometry module). Member of the Technical Chamber of Technological Platforms at IOC / FIOCRUZ. Member of the International Society for the Advancement of Cytometry (International Society for Advancement of Cytometry - ISAC) (1991-current), being the organizer of ISAC's First Flow Cytometry Workshop in Brazil, (2018), held at University of São Paulo, São Paulo, Brazil. Member of the Brazilian Society of Immunology, since 1993. Member of the Organizing Council of the Latin American group of Flow Cytometry (Latin-Flow). Peer-reviewer of several scientific journals (as PLOSOne, JIM, Vaccines, JI, Cytometry). He has experience in the area of Immunology and Parasitology and Flow Cytometry, having as main line of research, investigating the contribution of lymphoid cells, cytotoxicity, apoptosis, and extracellular vesicles in the pathophysiology of human cutaneous leishmaniasis. He has several collaborations in scientific projects acting as a consultant in immunology and flow cytometry. Published 53 scientific articles indexed in PubMed. It has a published book chapter and several technical-academic handouts, published online (http://www.ioc.fiocruz.br/picf)
Key:

Complete

Next

Failed

Available

Locked
11 Questions
CMLE Evaluation Form
Live Viewing: 1.00 CMLE credit and certificate available
Live Viewing: 1.00 CMLE credit and certificate available