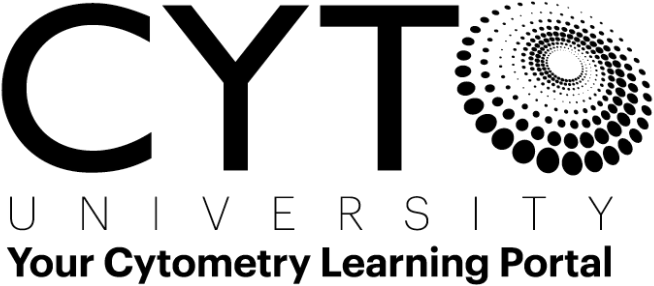 Funding for Cytometry Research Facilities: Grant Tips and Tricks
Recorded On: 10/13/2021
Register

Visitor - $40
Bronze - Free!
Silver - Free!
Gold - Free!
Platinum - Free!
Community Administrator - Free!
ISAC Staff - Free!
About the Speakers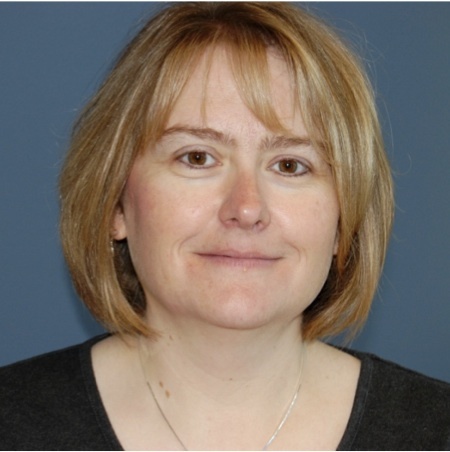 Sherry Thornton, PhD
Professor of Rheumatology
Director, Research Flow Cytometry Core
Dr. Sherry Thornton been involved in flow cytometry for over 19 years both in projects as an investigator and in provision of services as a core director. She is a field service professor in the Department of Pediatrics at the University of Cincinnati College of Medicine (UCCOM) in the Division of Rheumatology at Cincinnati Children's Hospital Medical Center (CCHMC). Her main role is to direct the research flow cytometry core and provide services to over 190 investigators and their labs both at CCHMC and UCCOM. She is highly involved in education and shared facilities nationally and internationally. She currently serves as chair of the Education Committee of the International Society for the Advancement of Cytometry (ISAC) and is a past chair and current member of the Flow Cytometry Research Group for Association for Biomedical Resource Facilities (ABRF). She also was involved in the launching and the continuation of the ABRF mentorship program as a member of the Career Development Committee. In striving to provide education and state-of-the-art flow cytometry for core users, she has been supported by two NIH P30 grant mechanisms for over 15 years and has been awarded two NIH Shared Instrumentation Grants to provide access to user-friendly based cell sorting 24/7 and high parameter flow cytometry.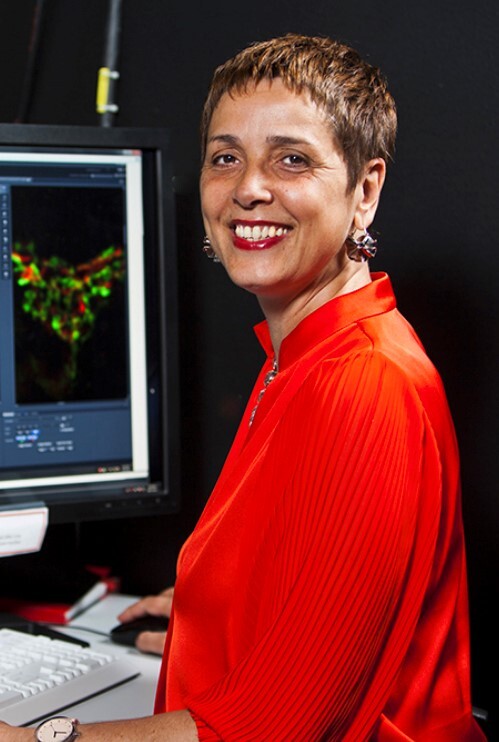 Julia Fernandez-Rodriguez, PhD
Sahlgrenska Academy
University of Gothenburg, Sweden
Julia's research career in cell and molecular biology and core facility training experience has provided her with an excellent background in multiple life sciences disciplines, as well as in the management, operation, and coordination of an imaging research infrastructure and its training activities at the national and international level. Since 2003 Julia has been responsible of the Centre for Cellular Imaging, an open-access Correlated Multimodal Imaging Facility that provides technical and scientific excellence by integrating multiple imaging technologies with image processing and analysis tools in a single core. Julia's main interest is to provide expertise in correlated multimodal imaging workflows (from experimental design to image acquisition and analysis) tailored to various research domains within the life sciences. In 2016, Julia was awarded one of the 15 Research Infrastructure Fellows grants by the Swedish Foundation for Strategic Research. At the university core facility, Julia is also involved in the education and training of students and researchers through a series of courses, seminars, and workshops, often in collaboration with other universities in Sweden and abroad and with industrial partners. Julia's responsibility is to organize and lead these events and ensure that the scientific community receives the appropriate basic or advanced training on different microscopy methods. Julia's overall aim is to have students and researchers foster a deep understanding of basic and advanced methods used in microscopy to tackle their questions about the most appropriate probes and instruments. Furthermore, she has supervised core internship students in bioimaging, promoting future career possibilities and introducing core facility work as a possible career direction. At the national level, she is the scientific coordinator of the National Microscopy Infrastructure in Sweden and a member of the Boards of the Nordic Microscopy Society (SCANDEM) and the Bridging Nordic Microscopy Infrastructure (NordForks). Julia is also connected to several other European facilities such as the European Light Microscopy Initiative, ELMI (member of the Steering committee since 2008), and the Euro-BioImaging ERIC consortium (member of the Nodes Board). She is also president of the Core Technologies for Life Sciences Association (CTLS). Further, she represent Sweden in the Management Committee and is the coordinator of the Short-Term Scientific Missions of the European COST Action COMULIS (CA17121) -funded network in Correlated Multimodal Imaging in Life Sciences.
Webinar Summary
Participants are invited to learn tips and tricks regarding funding for shared resource laboratories (SRL). Speakers will address NIH and European funding sources, focusing on how participants can support their cytometry SRL through instrumentation or other grant mechanisms.
Learning Objectives
Identify funding sources for shared resource laboratories.
Determine basic requirements for successful core laboratory grant submissions.
Provide specific tips for successful grant submissions.
Determine common pitfalls for grant applications.
Key:

Complete

Next

Failed

Available

Locked
10/13/2021 at 12:00 PM (EDT) | Recorded On: 10/13/2021
10/13/2021 at 12:00 PM (EDT) | Recorded On: 10/13/2021
11 Questions
CMLE Evaluation Form
1.00 CMLE credit | Certificate available
1.00 CMLE credit | Certificate available