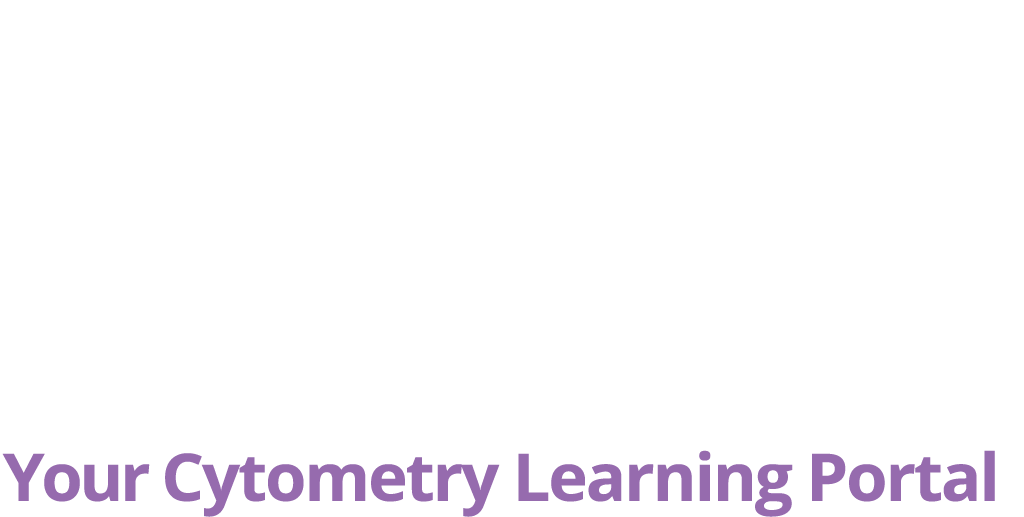 Plenary Session 2: Subcellular Cytometry
Plenary 2 on Subcellular Cytometry will showcase new and emerging techniques for the study of cellular processes with a focus on intracellular function and dynamics. Three invited speakers will present on tools that enable measurements of extracellular vesicles, intracellular signaling, and sorting based on cell secretion. This session will thus highlight how cytometry and sorting technologies and methods can enable the characterization of cells at a molecular level.

Agenda and Speakers

Session Moderators
Andy Filby, PhD, Innovation Methodology and Application (IMA) Theme Lead and FCCF Director, Newcastle University
Jessica P. Houston, PhD, Associate Professor of Chemical & Materials Engineering, New Mexico State University
Multiplex Nanoscale Flow Cytometry to Image the Circulating Extracellular Vesicle Biome in Patients with Pancreatic, Breast, Lung, and Prostate Cancer versus Screen Negative Controls
Terry Morgan, PhD, Professor of Pathology, Obstetrics & Gynecology, and Biomedical Engineering, School of Medicine, Oregon Health & Science University
Connecting Life and Death: The BCL-2 Family Coordinates Mitochondrial Network Dynamics and Apoptosis
Vivian Gama, PhD, Assistant Professor, Department of Cell and Developmental Biology, Vanderbilt Center for Stem Cell Biology, Vanderbilt Brain Institute, Vanderbilt University
Fluorescence Activated Cell Sorting Based on Secreted Products Using Lab on a Particle Technology
Joseph de Rutte, MA/MS, PhD Candidate, Bioengineering, University of California, Los Angeles, Co-Founder and President, Partillion Bioscience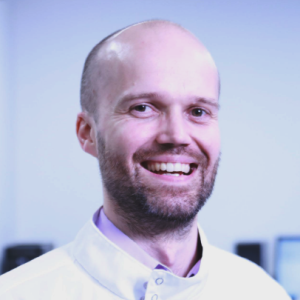 Andy Filby, PhD (Moderator)
Innovation Methodology and Application (IMA) Theme Lead and FCCF Director
Dr Filby is currently Director of the Newcastle University Cytometry and Single Cell Core Technology Unit. He leads a dedicated team of cytometry specialists with the sole aim of developing and implementing comprehensive, cutting edge cytometry methods for the wider research community at Newcastle University and beyond. A significant part of his focus is the development of novel cytometry-based techniques that have underpinned several high profile publications in journals including Science (2012, 2017 and 2018), Cell (2013) and Nature (2018). He also received the Cytometry Part A "paper of the year" accolade in 2011 for his work on debunking the myth of asymmetric division in adaptive immunity. He specialises in Imaging Flow Cytometry with a particular focus on "label-free" characterisation of cell phenotypes and transition states using machine and deep learning approaches. Dr Filby is also an ISAC Council member for "technology development". Prior to this, he was one of the first people selected as part of the "Shared Resource Laboratory (SRL) Emerging Leaders" program.
$i++ ?>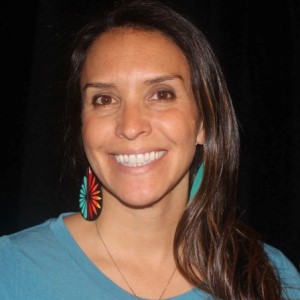 Jessica P. Houston, PhD (Moderator)
Associate Professor of Chemical & Materials Engineering, New Mexico State University
Dr. Jessica P. Houston is an Associate Professor of Chemical & Materials Engineering at New Mexico State University (NMSU) in Las Cruces, NM. At NMSU, Dr. Houston is PI of the Laboratory for Flow Cytometry and Related Biophotonics (https://dept-wp.nmsu.edu/flowcytometry/), which is supported by NIH project: R01GM129859 (2018-2022). The research she directs include flow cytometry instrument optimization, fluorescence dynamics, high-throughput systems, optofluidics, and fluorescence bioprobes. Dr. Houston has been at NMSU since 2009 where she first began her career in academia as an Assistant Professor. She came to NMSU after completing a 3-year Director's Postdoctoral Fellowship within the Bioscience Division at the Los Alamos National Laboratory, Los Alamos, NM (2006-2009). Her early training also included a Research Associate appointment at the Baylor College of Medicine, Department of Radiology in the Houston Texas Medical Center (2005-2006). Prior to this she received her Ph.D. in Chemical Engineering from Texas A&M University, College Station, TX (2000-2005). Dr. Houston provides service to a variety of scientific societies, boards, and advisory councils. She is Treasurer of ISAC, Chair of ISAC's Finance committee, and serves on several other ISAC committees. Additionally, Dr. Houston is Chair, of Science & Innovation-10 subcommittee for the CLEO Laser Science to Photonic Applications Conference Program. Dr. Houston is a regular panel member to NSF and NIH owing to her international leadership in cytometry instrumentation research. Her scientific endeavors have been presented in over 200 abstracts, 40 publications, and 25 invited talks. She holds a patent on lifetime measurements with cytometry and as a faculty member teaches fluid mechanics, biomedical engineering, process control and dynamics. In 2018 Dr. Houston became a Faculty Fulbright Scholar and lived for 6 months in Saitama-shi Japan, where she worked at Saitama University on research in fluorescence bioprobe development.
$i++ ?>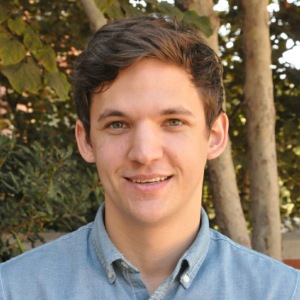 Joseph De Rutte, MA/MS
PhD Candidate, Di Carlo Lab, Department of Bioengineering, University of California, Los Angeles
Joseph (Joe) de Rutte, received his B.S. and M.S. in Mechanical Engineering from the University of California, Santa Barbara in 2014 and 2016. He is currently a PhD Candidate in the department of Bioengineering at the University of California, Los Angeles where he is developing microparticle technologies for a range of applications including regenerative medicine, single-cell analysis, and diagnostics. Recently he has pioneered the use of structured microparticles to create sub-nanoliter compartments for performing quantitative assays with standard lab infrastructure. In recognition of the impact of his "Lab on a Particle" work, he has been awarded the 2020 Society of Laboratory Automation and Screening Innovation Award. Joe is co-founder and President of Partillion Bioscience, a recent startup aiming to commercialize the lab on a particle technology to make single-cell and single-molecule biotechnology accessible to all researchers, empowering them to make quantum leaps in life science, diagnostics, and drug discovery.
$i++ ?>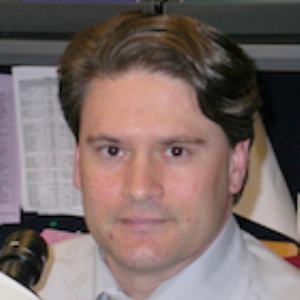 Terry Morgan, PhD
Professor of Pathology, Obstetrics & Gynecology, and Biomedical Engineering, School of Medicine, Oregon Health & Science University
Professor of Pathology, Obstetrics & Gynecology, and Biomedical Engineering, School of Medicine, Oregon Health & Science University
Dr. Morgan is a Professor of Pathology, Obstetrics & Gynecology, and Biomedical Engineering at Oregon Health & Science University (OHSU). He is a NIH-funded principal investigator and the leader of a multi-disciplinary group at the Knight Cancer Institute and the Center for Developmental Health developing a multi-parametric nanoscale flow cytometry diagnostic platform in collaboration with BD Biosciences.
$i++ ?>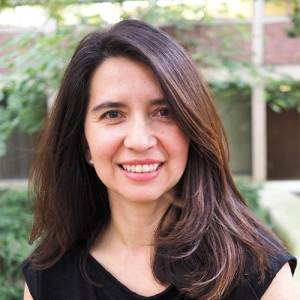 Vivian Gama, PhD
Assistant Professor, Department of Cell and Developmental Biology, Vanderbilt Center for Stem Cell Biology, Vanderbilt Brain Institute, Vanderbilt University
Vivian Gamas' laboratory is interested in understanding the dynamic properties of the mitochondria in the context of neural development and tumorigenesis. I will discuss the approaches we are using to characterize the status of the mitochondrial network during development and tumorigenesis. Our experimental paradigm includes classical biochemical and cellular approaches as well as state of the art imaging techniques and human brain organoids derived from patients' cells to integrate information at the single-cell level into the overall complexity of the brain environment. Our overall goal is to understand the molecular basis of the heterogeneity of mitochondrial dynamics/function in brain development, and to reveal how this heterogeneity may underlie differences in the response of brain tumor cells to therapy. This research has been supported by NIH/NIGMS 1R35GM128915-01; NIH/NCI 1R21 CA227483-01A1; and the Precision Medicine and Mental Health Initiative sponsored by the Vanderbilt Brain Institute.

$i++ ?>
Components visible upon registration.